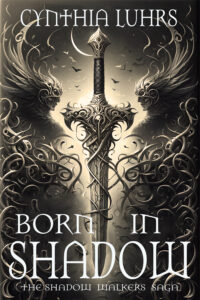 This book is a prequel and may be read standalone. It tells the legend of how the Shadow Walkers came to be.
TWO BROTHERS BORN TO A GODDESS…
Thorne and Dayne. Brothers. Sons of the goddess Terya. Rivals who will become bitter enemies because of a woman.
FORGOTTEN BY TIME…
Luna is the fairest maiden in Arcadium. As Thorne falls hopelessly in love with her, events are set into motion that will change their lives and the lives of everyone around them, sending Arcadium to its destruction.
RISE TO CREATE THE SHADOW WALKERS…
Punished for their crimes, Thorne and Dayne are imprisoned for a thousand years, forgotten by time. Until one day, a handmaiden to the fates frees them both. For she has foreseen what will happen if she releases the gods from their prison in the nether realm.