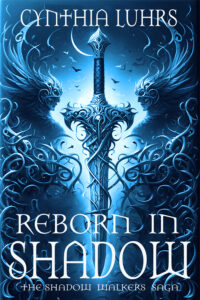 A WARRIOR GRANTED A SECOND CHANCE…
Hamish Campbell committed so many sins he'd lost track of them all. The worst? Murdering his brother in a fit of rage. Granted another chance by the god of Shadow, Lord Campbell joins the Shadow Walker brotherhood.
A WOMAN FULL OF LIGHT…
Anna Duncan is goodness personified, casting warmth on everyone she encounters. A chance encounter throws everything she knows upside down when she meets a man with haunted eyes. When a murderer sets his sights on Anna, she realizes the line between good and evil isn't black and white but made up of varying shades of gray.
OUT OF DARKNESS, HOPE RISES
Though death draws them together, Hamish has too many secrets. If he's not careful those secrets may spell the ruin of humanity and cost him the only woman he's ever truly loved.
I hope you all will forgive Hamish once you read his story. After all, none of us is beyond redemption. Reborn in Shadow is a story of second chances. Of hope. And of finding the one you can't live without.
If you enjoy persnickety gods, supernatural creatures and immortal warriors, then Reborn in Shadow is for you.
Pinterest inspiration board. See who I envisioned for each character.